Recently, the AG1® product from Athletic Greens® has become available, causing quite a stir, discussion and, in some cases, confusion (because AG1 is also the name for a button battery). What is it about the new Greens Shake supplement and what happened to the previous Athletic Greens Shake? On this page we would like to give you answers to the most frequently asked questions about the AG1 from Athletic Greens.
AG1 First time buyer offer
Important: In February there is a limited Athletic Greens offer for AG1. This month (so February 2023) you can get AG1® on your first order with lots of extras that you shouldn't miss out on. One gets thereby not only the Greens supplement AG1® with 75 ingredients for one month, but in addition still the following products of the company Athletic Greens as a gift in addition:
One bottle of vitamin D3-K2 (lasts for one year with daily use)
5 free travel packs (for delicious AG1 shake while traveling)
A premium storage tin in the new AG1 design
A premium dosing spoon to match the jar
A fancy AG1 shaker. The bottle is also provided with the new AG1 logo
What is AG1®
Since late September 2021, Athletic Greens® has undergone a major relaunch:
A comprehensive design relaunch of the packaging and website.
A rebrand of the Athletic Greens product brand to AG1®.
To this end, it is important to know that since its inception in 2009, Athletic Greens® basically never stands still and continues to improve and optimize itself. Within the first 10 years, there were a total of 52 adjustments in the recipe of Athletic Greens powder. However, the September 2021 adjustment was of a different nature, because even though the product had also received some design adjustments in the years prior, in 2021 everything was turned upside down.
The product known until then as Athletic Greens has been renamed AG1®. However, consumers will continue to read the name Athletic Greens in the future, as it is and will remain the company name and website address behind the famous Greens supplement AG1®.
Difference Athletic Greens to AG1
Basically, only the design of the packaging and the name behind the product has changed, as you can see here in the before/after comparison of the packaging:
No adjustments were made to the contents of the current formula in the rebrand from Athletic Greens to AG1.
It can be assumed that Athletic Greens® will continue to make minimal tweaks to the formulation of AG1 in the future in order to remain current with the product's scientific findings. Such minimal adjustments in the formula have already been made 52 times in the first 10 years of the company history of Athletic Greens. However, great importance has always been attached to ensuring that the taste remains distinctive and delicious. Therefore, we can only repeat to ourselves that there was no adjustment in the formula during the relaunch of Athletic Greens to AG1.
In product-related statements, i.e. when we talk about the powder itself, we will refer to AG1 in the future. When we talk about the company, we continue to mean Athletic Greens, because Athletic Greens® is the company name and manufacturer of the product AG1.
How is AG1 pronounced?
AG1 is a product distributed worldwide. For this reason, it is pronounced in English. Take a look at the following AG1 video from Athletic Greens®.
AG1
AG1 Ingredients vs Athletic Greens?
As stated, no changes were made to the formula when switching from the Athletic Greens product to AG1. Neither the ingredients, nor the concentration of the ingredients among themselves have changed, so there is no need to worry about the effect of AG1 in the future, because it is the same as it was in previous years with the Athletic Greens product.
According to Athletic Greens® own statement, however, is already working at full speed on a 53rd recipe, which can close the nutrient gaps in the human body even more effectively.
Learn more about the AG1 ingredients.

AG1 vs Athletic Greens?
Since the ingredients of AG1 are identical to the contents of the previously known Athletic Greens powder, as I said only the packaging and design has changed. The same has happened with the Athletic Greens website, which has adapted to the new look&feel.

Why is Athletic Greens now called AG1?
Of course, one can only speculate about the reasons why Athletic Greens has now renamed its core product AG1, regardless of the company name.
The fact is that AG1 has also used the rebranding in 2021 to make the globally distributed AG1 packaging 100% environmentally friendly . This is evident in both the look and feel of the packaging.
But there are other reasons, as you can see from the following quote:
The rebrand and a new strategic approach will communicate more effectively in the future that AG1 is not just for (high performance) athletes.

Athletic Greens®
The rebranding of Athletic Greens in AG1 was by no means a spontaneous decision of the management. Anyone who is more closely involved with the Greens supplement knows that Athletic Greens founder Chris Ashenden has always been a "secret desire" to change the product name of Athletic Greens.
Chris Ashenden himself chose the name Athletic Greens when he founded the company, but shortly after the product was released he had the feeling that he was artificially closing himself off to a broad section of society with the product name. Because Athletic Greens is by no means intended only for athletic people. There is more information about this in the following section.
Founder Chris Ashenden on the Athletic Greens name
The founder of Athletic Greens had already considered changing the product name of Athletic Greens a year after the company was founded. His wish was based in the fact that Athletic Greens is just not only for "athletic people", but should support every person in their daily nutrition. At first glance, the product name Athletic Greens can quickly lead to the fallacy that this is not the case. And as you know, first impressions are hugely important!
In fact, his friend Tim Ferriss is probably a bit "to blame" for the Athletic Greens name staying untouched for over 10 year (and becoming as famous as the shake is today).
In this interview, founder Chris Ashenden from New Zealand tells how he talked to Tim Ferriss in the early beginnings of the company's history about the name Athletic Greens and that he was considering changing the name after all. Tim Ferriss' answer had a massive (positive) influence on the following years:

AG1? Will there be more products like AG2 and AG3 from Athletic Greens soon?
Admittedly, this was also one of the first questions that popped into our heads. Where AG1 is, AG2 must come soon from Athletic Greens, right?
But this is not the case. The 1 behind AG1 stands for "the one". With this, Athletic Greens wants to make clear that AG1 replaces pretty much all other supplements and shakes. Therefore, the number 1 does not stand for the beginning of a larger Athletic Greens product range, but stands for "the one and only". When we asked Athletic Greens, we got the funny feedback:
The number 1 stands for the only one. And it's usually not followed by a second one 🙂
In fact, AG1 can replace almost all other supplements and provides you with all the nutrients a healthy body needs on a daily basis.
In case you didn't know:
One serving of AG1 (i.e., one 12-gram scoop) contains the botanicals, vitamins, and minerals of 10-12 servings of fruits and vegetables. At the same time, it also contains prebiotics and probiotics, as well as other coordinated superfoods.
However, Athletic Greens admits to one exception itself. Vitamin D3-K2 should also be supplemented in the daily diet of a large part of society. But since this cannot be seen in powder form, Athletic Greens is giving its first-time customers this month a bottle of vitamin D3-K2 as a year's supply along with it. Now that's a service, isn't it?
What does the ® and ® behind AG1 and Athletic Greens mean?
® means trademark. So AG1® is a trademarked product.
Athletic Greens®, on the other hand, has the ® at the end, as it is a registered trademark worldwide. The prerequisite is that the brand has the copyright / copyright for this product, which is of course the case with Athletic Greens®.
We admit that we do not always add the ® and the ® after the spelling on this page. We think it disrupts the natural flow of reading a bit, don't you? But conversely, we think we add it often enough with the respective trademark designation so that it should be clear to everyone that AG1 and Athletic Greens are trademarked designations and we are in no way claiming ownership of the product or brand.
Is AG1 still from Athletic Greens?
A very clear yes! The AG1® product was officially called "Athletic Greens Ultimate Daily" before the name change. The AG1 green supplement powder continues to be produced exclusively by Athletic Greens and no one else. The company structure will not change either, and founder and CEO Chris Ashenden will remain the head and heart of Athletic Greens®.
How do I get the order for AG1 first time customers?
Sure, you want to participate in the current Februarypromotion for AG1®, to get the gifts (vitamin D3, travel packs, AG1 shaker, AG1 storage jar and dosing spoon). This link will take you directly to the current promotion >>.

As an existing Athletic Greens customer, how can I get the gift for AG1 new customers?
Here's the question we had when we learned about the current new customer promotion: What about people who are already Athletic Greens® customers and have already ordered the previous Athletic Greens powder? Surely they want to enjoy AG1® as well. Sure, everyone who orders from Athletic Greens from now on will definitely get AG1 with the new packaging.
But do existing customers also come the new AG1 shaker and the AG1 premium storage can, the AG1 vitamin D3-K2 and the dosing spoon?.
Unfortunately no 🙁 At least for now, it is not planned that existing customers get the new set for first-time buyers, as this was also produced only in scarce numbers. "If gone then gone". So for now, it's only for first time buyers.
Unfortunately, with the relaunch, existing customers of Athletic Greens will not be treated like first-time buyers.
Little tip for existing customers: The question of whether or not one is a new customer of Athletic Greens is determined primarily by the email address used. So, for example, if a family member of yours hasn't ordered yet, but lives in the same household, they can (and should) absolutely use Athletic Greens' current AG1 new customer promotion with their own email address, right? Using the link https://superfood-greens.com/ag1-by-athletic-greens-with-special-offer he can participate in the current promotion in February 2023.
What happens to existing Athletic Greens subscriptions
Existing subscriptions to Athletic Greens will continue just as before. There is no need for existing Athletic Greens customers to take any action here. Instead of the previous Athletic Greens packaging, however, you will next receive packaging with a new layout and the name AG1®. As mentioned, however, the content is exactly the same.
Has the price of AG1 changed compared to Athletic Greens?
Here, too, we can give the all-clear. Regardless of whether you are already an existing customer, or now want to make your first purchase as a new customer in the future: the price of AG1 will be exactly the same as the previous Athletic Greens product. Again, you have the choice between the one-time order and the subscription order, where you can save €20 / £17 compared to the single order. Just like in the past, we definitely recommend the subscription order. Especially because you get additional gifts worth almost €50 / £42 for orders in February 2023.
For whom is AG1 suitable?
AG1 by Athletic Greens is a dietary supplement that should be used daily. It is suitable for almost everyone. Athletic Greens itself gives a small list here of who all uses it:
Athletes,
triathletes,
Mothers (except pregnant or nursing women),
Fathers,
grandparents
seniors
Comedians (like Joe Rogan),
Best-selling authors (like Tim Ferriss),
Inventors,
scientists,
engineers,
truth seekers,
biohackers,
beginners,
veterans,
hunters,
Navy Seals,
young people,
older people,
ultramarathon runners,
fast runners,
Where does AG1® come from?
AG1®, just like its predecessor, is manufactured by Athletic Greens in New Zealand.
The corresponding "Made in New Zealand" is therefore on every package of AG1: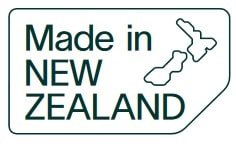 Typical products from New Zealand
We now know that the Athletic Greens company and the Greens powder AG1 come from New Zealand. But that makes you wonder directly what other products there are that are typical for New Zealand, right? Here is a small selection of popular products from New Zealand:
Manuka honey: High-quality honey that is only available in New Zealand. He is said to have special healing powers, some of which have also been scientifically confirmed.
Maori handicrafts
Jade jewelry
Jewelry made from sea snails (also made by the Maori)
Tuatara coffee: hand-roasted organic coffee with premium quality
Wool clothing made from merino wool: Even the famous giesswein shoes from Austria are partly made from the merino wool of sheep from New Zealand
AG1® Summary
For those of you who didn't know Athletic Greens or AG1 before, here is a brief summary of what AG1® is and what makes it special:
AG1® is a dietary supplement/supplement for daily nutrition. It has been carefully crafted from some of the highest quality and most potent ingredients and superfoods in the world. It contains 75 vital
vitamins,
herbs,
minerals,
Nutrients from whole foods
as well as digestive enzymes,
prebiotics,
probiotics,
and a mushroom complex of reishi
and shiitake.
All ingredients are freeze-dried in a complex but at the same time gentle cold manufacturing process and processed into a high-quality powder.
AG1® by Athletic Greens is a quick, easy, and truly delicious drink (find out more about AG1 flavor) with 75 high quality ingredients that have been blended together to provide a lasting healthy lifestyle.
AG1 Preparation
The preparation for an AG1 Shake also does not change compared to the previously known Athletic Greens Shake. To prepare it, all you need to do is mix 1 scoop (about 12 grams) with a glass full of water. This process takes less than 30 seconds. No annoying lumps are formed and the Green Shake can be enjoyed within a few seconds. Alternatively, AG1® can of course be mixed into the morning smoothie or a cereal.
AG1® is thus one of the most comprehensive yet easiest daily nutritional habits in the world.
AG1 Conclusion
Athletic Greens powder is now called AG1. Nothing else changes!
The company name remains Athletic Greens.
The recipe,
the quality,
the company owner
and also the price remains as it was.
New name new design – nothing else changes.
AG1 discount code
There is no separate AG1 discount code, but you can still get the following gifts via the following landing page if you are a first-time buyer in February 2023:

AG1 Promo Code
So searching for a AG1 Promo Code or a AG1 Coupon or similar is not necessary.
The question of whether one is a first-time customer or not is determined primarily by the email address used. So, for example, if a family member of yours hasn't ordered yet, but lives in the same household, they can (and should) use the current first-time order promotion.
Today, events are coming thick and fast!!!
Athletic Greens gives our readers
via the following page
*advertising
for free with any order:
An AG1 shaker
one bottle of sun-vitamin D3 K2
5 AG1 travel packs
A storage tin
An aluminum dosing spoon for your daily AG1
The Vitamin D3-K2 oil is currently not available for purchase separately. According to Athletic Greens, one bottle is enough for a whole year and optimizes the effect of Athletic Greens Shake again enormously because many active ingredients can be absorbed especially in combination with an oil. And we don't need to talk about the general benefits of vitamin D3 and K2 here! Athletic Greens has dosed these active ingredients so that they fit optimally to the daily Greens Shake. Here's how to get to the short-term free promotion page:
*advertising
Quickly strike because it might be very limited in stock.
So if you still see the offer, better use directly.
*advertising