For years we have been recommending AG1 by Athletic Greens to our circle of friends and acquaintances. One question we frequently receive is:
Can you lose weight and lose weight with AG1 by Athletic Greens?

New Athletic Greens branding in AG1

Breaking news:

Athletic Greens® has rebranded its core product from Athletic Greens to AG1®. The 1 stands for "

the one and only Supplement

" which is needed for daily health nutrition!

In any case, the content, quality, and price remain unchanged.

As a result of the rebranding, the globally distributed packaging is now completely environmentally friendly. The new AG1 name also emphasizes that the Greens supplement isn't just for "athletic people," but can be consumed

by anyone looking for healthy and complete nutrition

. Here is a picture showing Athletic Greens before and after it was changed to AG1:

*advertising

AG1 Promo Offer

There is a limited-time offer for AG1 for this month. If you order your first order during

February 2023

you'll get a pouch of AG1 with 30 servings along

with a ton of free extras

. As a result, one does not only get the

Greens supplement AG1® with 75 ingredients

for one month, but in addition also the following products of the company Athletic Greens®

as a gift

:

One bottle of the sunshine vitamin D3-K2 (lasts for a year with daily use)
5 free Travelpacks (to enjoy a yummy AG1 Shake while traveling)
A premium jar using the new AG1 design
A dosing spoon to match the new AG1 jar is also provided
An AG1 shaker. The bottle also features the new AG1 logo. A fancy way to shake your daily AG1

*advertising

Here's why it was time to rebrand the popular Athletic Greens supplement:

AG1 Athletic Greens
We also hear questions like:
Is Athletic Greens AG1 suitable for low carb, intermittent fasting, and keto diets?
We would like to examine this seemingly simple question in greater detail.
AG1 Athletic Greens meal replacement?
First of all, it should be noted that AG1 by Athletic Greens is not a mealreplacement, but a food supplement or a mealsupplement. A Greens Shake from Athletic Greens contains about 40 calories. So clearly too little to become full of it or to cover an already reduced daily requirement of 1,200 calories even rudimentary.
In other words, if you were to eat / drink only AG1, you would be forced to lose weight due to a significant calorie deficit. That's not the point here, of course, since the body would automatically stop burning fat and a yo-yo effect would follow.
In conclusion, AG1 is not suitable as an exclusive food source, as it does provide the body with the nutrients it requires, but does not fulfill its energy requirement.
Integrating Athletic Greens into Healthy Diets
However, you can lose weight very healthily with AG1 by Athletic Greens if you combine it with a healthy dietary change. AG1 thereby ensures that the nutrient supply, which quickly becomes imbalanced during a diet, is optimally maintained without negatively affecting the concept of the respective diet.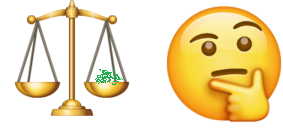 What diet should you combine AG1 by Athletic Greens with?
AG1 can be combined with many diets. Here we would like to give a list of some well-known diets and diets with which we think we can combine the green powder without any problems:
Low carb diet (Also slow carb diet)
Intermittent fasting
Keto Diet
Weight Watchers
Paleo Diet
Mediterranean Diet
Atkins Diet
Athletic Greens for a Healthy Diet
This explainer video from Athletic Greens shows you the benefits of Athletic Greens (the famous Green Supplement is called AG1 since september 2021) and how you can incorporate them into your healthy diet.
*advertising
Our recommendation: Make athletic greens a part of your healthy diet
Athletic Greens and Low Carb Diet
In the low carb diet, AG1 can be integrated without problems and solve one of the biggest problems in the low carb diet in our opinion. In the Low Carb Diet, 50-100 grams from carbohydrates may be consumed daily. Healthy foods such as fruit fall there due to the fructose quickly through the grid of the diet, so that these are not consumed during the weight loss phase and a deficiency in terms of vitamins and minerals can arise.
A clear advantage: AG1 by Athletic Greens contains an extremely high amount of minerals and vitamins from fruits and vegetables, but still contains extremely few carbohydrates!
AG1 itself contains only 5 grams per shake, so it doesn't weigh much. At the same time, however, it is so "pumped" and concentrated with valuable vitamins and minerals from fruits and vegetables that a deficiency can be elegantly and deliciously prevented even during the diet. The daily AG1 Shake can therefore be enjoyed wonderfully with the morning low carb breakfast.
Athletic Greens and intermittent fasting
We ourselves have been swearing by intermittent fasting 16/8 for years! So we can say with a clear conscience that AG1 by Athletic Greens and intermittent fasting are ideally compatible. Following the 16 hours of fasting, we treat ourselves to an AG1 shake in the morning around 11 a.m. and enjoy every sip of it. You can feel how the body virtually soaks up the nutrients and vitamins cell regeneration and the clean-up work in the body. We swear by this combination, which is why we often call it our green intermittent fasting shake!

Athletic Greens and Keto Diet
Unlike the low carb diet, on a ketogenic diet you should eat a maximum of 50 grams of carbohydrates per day. That is, only one-third of the carbohydrates allowed on the low carb diet. The problems of malnutrition are there even faster, because many vitamins and nutrients from fruit are omitted. As already mentioned, AG1 contains about 5 grams of carbohydrates per shake, so that after all already 10% of the carbohydrates allowed in the keto diet are contained in the green shake. That sounds a lot at first, but if you consider that this still provides 90% of the carbohydrates for all 3 meals, the green smoothie from Athletic Greens does not carry any negative weight. Especially when you know that with it you have already covered the healthy nutrient supply to a large extent.
Athletic Greens and digestion
Apart from a specific diet form, we would like to briefly address the issue of digestion. Often AG1 by Athletic Greens is reduced to the vitamins and minerals. This is fine, however, the other benefits of AG1 should not be neglected. Especially since it also has a great advantage on human digestion, which of course has a great impact on weight loss.
AG1 contains diverse and coordinated prebiotics and probiotics.
There are various scientific studies that show that people with obesity (people who are overweight) often have an imbalance of good gut bacteria and "bad" gut microbes. Bad gut microbes make for poorer utilization of nutrients and down-regulate the feeling of fullness in the brain, resulting in a stronger feeling of hunger. However, many studies are still underway on the subject, as there are several million different gut bacteria. Nevertheless, some positive intestinal bacteria have already been identified, which Athletic Greens also makes use of. The interaction between probiotics and prebiotics is important, so that the bacteria can also settle. The prebiotics and probiotics contained in AG1 are therefore of course deliberately coordinated with each other.
But what are probiotics and prebiotics actually?
Probiotics know many from yogurt, which also contains certain strains of lactic acid bacteria. These have a good influence on the intestinal flora and thus on intestinal health. This is the only way to ensure optimal nutrient absorption, because otherwise you would simply "pee out" the vitamins and nutrients again without using them.
There are an enormous number of different strains of probiotics. Athletic Greens uses a special combination of probiotic microorganisms and enzymes to achieve optimal effect.
As with many of the other ingredients in AG1: Success lies in the ideal combination and concentration of individual vitamins, minerals, probiotics and digestive enzymes that support the body.
Prebiotics are fiber, minerals, and strains of bacteria that help probiotics (the good gut bacteria), survive and settle in the gut. In other words, with some probiotics, many bacteria are killed off in the digestive system before they have a chance to prove their usefulness. Prebiotics ensure that significantly more of these good bacteria survive to settle and multiply in the gut, which then leads to a permanent presence and optimizes your digestive system for the long term.
Prebiotics are virtually the necessary food for the probiotics.
While it takes one to two weeks for the included prebiotics and probiotics to work their magic in the gut, in the long run AG1® has a positive effect on the bacteria culture in the gut.
Athletic Greens and the Mediterranean Diet

Granted, not all of the ingredients in AG1 are as found in the Mediterranean. However, this does not mean that AG1 cannot be combined with this diet. On the contrary, we even believe that the two complement each other ideally, because the olive oil optimizes the absorption of the ingredients of Athletic Greens and expands them with valuable Omega 3. So if you want to shake your Athletic Greens shake in the morning with a tablespoon of virgin olive oil, you are very welcome to do so. As we all know, some vitamins require the combination with a healthy oil anyway to ensure optimal absorption.
Currently (this February) Athletic Greens® is even giving away a bottle of vitamin D with every first order. This is also an ideal fit for a healthy diet like the Mediterranean Diet.
Athletic Greens and Weight Watchers
Unfortunately, we have not yet figured out how many points an AG1 shake by Athletic Greens would probably have with Weight Watchers. We assume zero or a maximum of one so-called per point. Thus, the daily AG1 Greens Shake can be integrated into a Weight Watchers diet without any problems.
General diet tips with Athletic Greens
Ideally, Athletic Greens AG1 Shake should be taken early in the morning on an empty stomach so that the body has a chance to absorb the nutrients, vitamins and minerals undisturbed first thing. The prebiotics and probiotics contained in the Greens Shake can also develop their effect in the intestine best when taken on an empty stomach. 20 – 30 minutes later you can then start with the actual meal.
Regardless of the diet, we can of course only advise everyone to integrate regular exercise into their daily routine. It doesn't always have to be endurance sports, but 8,000 to 10,000 steps per day are ideal in our opinion to keep the fat metabolism running.
Today, events are coming thick and fast!!!
Athletic Greens gives our readers
via the following page
*advertising
for free with any order:
An AG1 shaker
one bottle of sun-vitamin D3 K2
5 AG1 travel packs
A storage tin
An aluminum dosing spoon for your daily AG1
The Vitamin D3-K2 oil is currently not available for purchase separately. According to Athletic Greens, one bottle is enough for a whole year and optimizes the effect of Athletic Greens Shake again enormously because many active ingredients can be absorbed especially in combination with an oil. And we don't need to talk about the general benefits of vitamin D3 and K2 here! Athletic Greens has dosed these active ingredients so that they fit optimally to the daily Greens Shake. Here's how to get to the short-term free promotion page:
*advertising
Quickly strike because it might be very limited in stock.
So if you still see the offer, better use directly.
*advertising